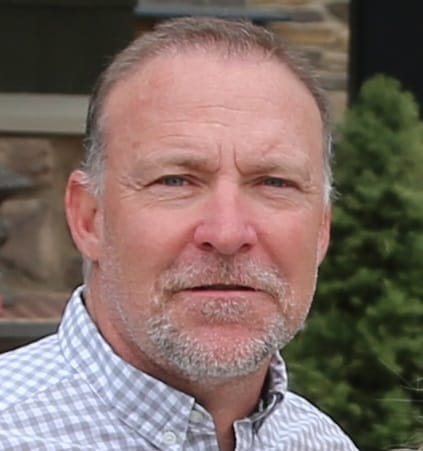 FOR IMMEDIATE RELEASE
Steven Tomsic Joins Allied Code as Partner, Bringing Years of Business Success and Operational Acumen
Phoenix, AZ – 08/08/2023 - Allied Code, a leading custom software development company based in Phoenix, is proud to announce the addition of Steven Tomsic to their esteemed team as a Partner. With an impressive track record of business success and operational expertise, Steven's appointment marks a significant milestone for the company.
With a passion for technology and a wealth of experience , Steven Tomsic's addition to Allied Code promises to elevate the company's capabilities and drive its growth to new heights. Throughout his career, Steven has consistently demonstrated his ability to navigate complex business challenges, deliver innovative solutions, and foster strong client relationships.
"Allied Code is thrilled to welcome Steven Tomsic on board as a Partner," said Troy Anderson, Founder and CEO at Allied Code. "His extensive experience and visionary leadership will undoubtedly complement our existing strengths and further enhance our ability to build perfect software solutions that empower companies and teams."
As a Phoenix-based custom software development company, Allied Code has established a reputation for delivering solutions tailored to meet the unique needs of their clients. With a customer-centric approach and a focus on quality, Allied Code has garnered a loyal clientele and continues to be a trusted partner for businesses seeking to leverage technology for growth.
"I'm excited to join Allied Code and be part of a team that is so dedicated to delivering excellence in custom software development," Steven Tomsic commented. "Together, we will continue to innovate and drive positive outcomes for our clients, enabling them to stay ahead in today's rapidly evolving digital landscape."
About Allied Code: Allied Code is a leading custom software development company based in Phoenix, specializing in building perfect software solutions to elevate companies and teams. With a customer-centric approach and a commitment to innovation, Allied Code empowers businesses to thrive in the digital era.
• For media inquiries or more information, please use our contact form, email us at info@alliedcode.com, or call (602) 607-0360.
###